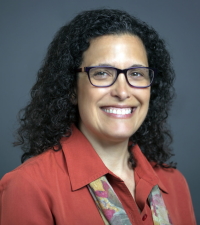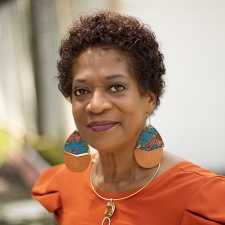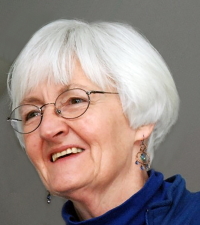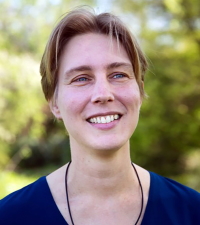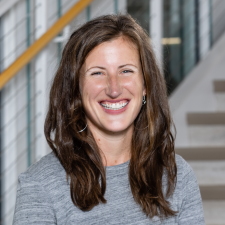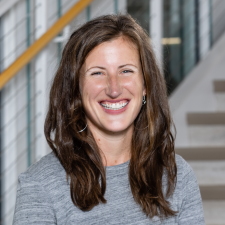 Ashley Gresh is currently a doctoral candidate at Johns Hopkins University School of Nursing (JHUSON). Ashley is a Certified Nurse-Midwife and holds an advanced practice nursing degree from JHUSON in Public Health Nursing (MSN). She is a current recipient of an NIH Ruth L. Kirschstein Predoctoral Individual National Research Service Award to conduct her dissertation adapting and implementing group postpartum and well-child care in Malawi. Ashley recently completed a two-year interdisciplinary Global Women's Health Fellowship with the Johns Hopkins School of Nursing, School of Medicine, and maternal and child health NGO, Jhpiego.
Ashley holds previous degrees in International Development Studies from McGill University (BA) and the University of KwaZulu-Natal (MA) in South Africa. Ashley has engaged in nursing and midwifery research and practice globally. Her current research interests include global women's health, specifically group health care models, postpartum and well-child care. 
Deborah L. Billings, PhD, is Senior Advisor for Group Care Global, where she works closely with the Board of Directors to further the mission of the organization. Currently, she coordinates GCG's work for the European Union's Horizon 2020 (2020-2023) project to adapt and implement group prenatal and postpartum care for underserved populations in seven countries. She also leads a South Carolina (USA) state-wide action research initiative documenting women's pregnancy and postpartum experiences while using Medicaid and, in that same state, has led a multi-year process evaluation of scaling up group care.
Over two decades, Deborah has collaborated with health systems throughout Africa and Latin America to shift policies and practices to address stigma, bias, and discrimination in the delivery of sexual and reproductive health services. She has worked with global organizations including the World Health Organization, the Pan American Health Organization, the Inter-American Development Bank, the Oak Foundation, UN Women, and UNFPA, as well as with national initiatives on sexual and reproductive health with the National Institute of Public Health (INSP) in Mexico. Deborah is Affiliate faculty at the Institute for Families in Society and Adjunct Associate Professor at the Arnold School of Public Health, University of South Carolina as well as Adjunct Associate Professor at the Gillings School of Global Public Health, The University of North Carolina at Chapel Hill.
Deborah can be reached at:  dbillings@groupcare.global 
Rana Davis is a Certified Professional Life Coach and Sales and Marketing Real Estate Agent Strategist. Rana has worked on a South Carolina statewide contraceptive access campaign where she carried out impeccable work as the Administrative Logistics Coordinator. 
Rana comes to GCG with experience with QuickBooks and is collaborating with Cynthia Evans (Marcum Accountants and Advisors) to manage QuickBooks.  Rana will focus on QBs related to the multi-year Horizon2020 grant.  Rana also is managing timesheets and invoices as well as developing draft organizational policies for onboarding and travel. 
Margie Rickell, MA, CNM, attended Philadelphia University's Institute of Midwifery Women and Health, graduating in early 2001. She then joined the OB/GYN faculty at VCU Health System in Richmond, VA as a Certified Nurse Midwife. In 2005, she established CenteringPregnancy at VCU and held the position of Director of CenteringPregnancy while working as a full scope CNM until August 2011. During that time she worked with the OB/GYN residency program and supported the integration of Residents and Medical Students into Centering.
Since 2006, Margie has been Consulting with the Centering Healthcare Institute and was Lead Consultant for two years. In 2019, Margie started to work with Group Care Global in early 2019 when she visited Lesotho. Margie enjoys travelling both to sites around the world in order to help spread the Centering based model of care and to visit her scattered  family and friends, primarily children and grandchildren.
Trainer, consultant and advisor, CenteringPregnancy and Parenting.
Chairman Centering Nederland Foundation.
Katja joined a midwifery practice in the Netherlands in 2004 and integrated Centering in 2012.  In 2010 She received her Masters in Midwifery with a focus on Education.  She partnered with other Midwives to start the CenteringZorg in 2013 and became Chairperson in 2017, a position she continues to hold.
With her enthusiasm and commitment CenteringZorg continues to grow and Katja remains instrumental in implementating, training and developing Centering-Based Group Care in the Netherlands.  In 2020, Katja began working as a GCG Consultant in Belgium, Switzerland and South Africa and is the GCG Co-lead consultant for the EU GC_1000 grant.
Cynthia is a retired Certified Nurse-Midwife who did CenteringPregnancy groups in a public health clinic in Houston, TX for 11 years. She worked as an Advisor for Centering Healthcare Insitute for 14 years, helping implement Centering care in the US. She also served in a missionary health clinic in Guatemala.